About Us
Turkey's Biggest Galvanized Flat Steel Producer Offering the Highest Quality
Founded in 1990 as the first private and the second largest flat steel manufacturer of Turkey, Borçelik has started its business operations in order to manufacture "cold-rolled steel rolls" in 1994. Following its investments realized in the years 1994, 2003 and 2008 at a total investment cost of 530 million USD, Borçelik has increased its manufacturing capacity to 1.5 million tons. Having three cold-rolling and three hot dip galvanized steel lines, Borçelik is the biggest galvanized steel manufacturer of Turkey offering the highest quality with 900 thousand tons of galvanized steel capacity

Underlying the strong market position of our Company continuing its business operations as a partnership of Borusan Holding and ArcelorMittal, one of the largest steel manufacturers of the world, are such factors as its dynamic workforce, its innovative approach, its continuous investments realized for self-development and growth, and its customer-oriented service and quality approach.

Handling its manufacturing operations in its plants having a total area of 240 thousand square meters in Gemlik, Borçelik is engaged in manufacturing in hot dip galvanized steel, cold-rolled steel and hot-rolled (pickled and oiled) steel groups all of which are industrial raw material inputs. Borçelik manufactures commercial, drawing, deep drawing, extra deep drawing as well as bake-hardening, dual phase, rephosphorized, HSLA (high strength low alloy), high-carbon steels, enameling and structural steel qualities. Total yearly manufacturing capacity of 1.5 million tons of Borçelik is comprised of 600 thousand tons of cold-rolled and 900 thousand tons of hot dip galvanized steel.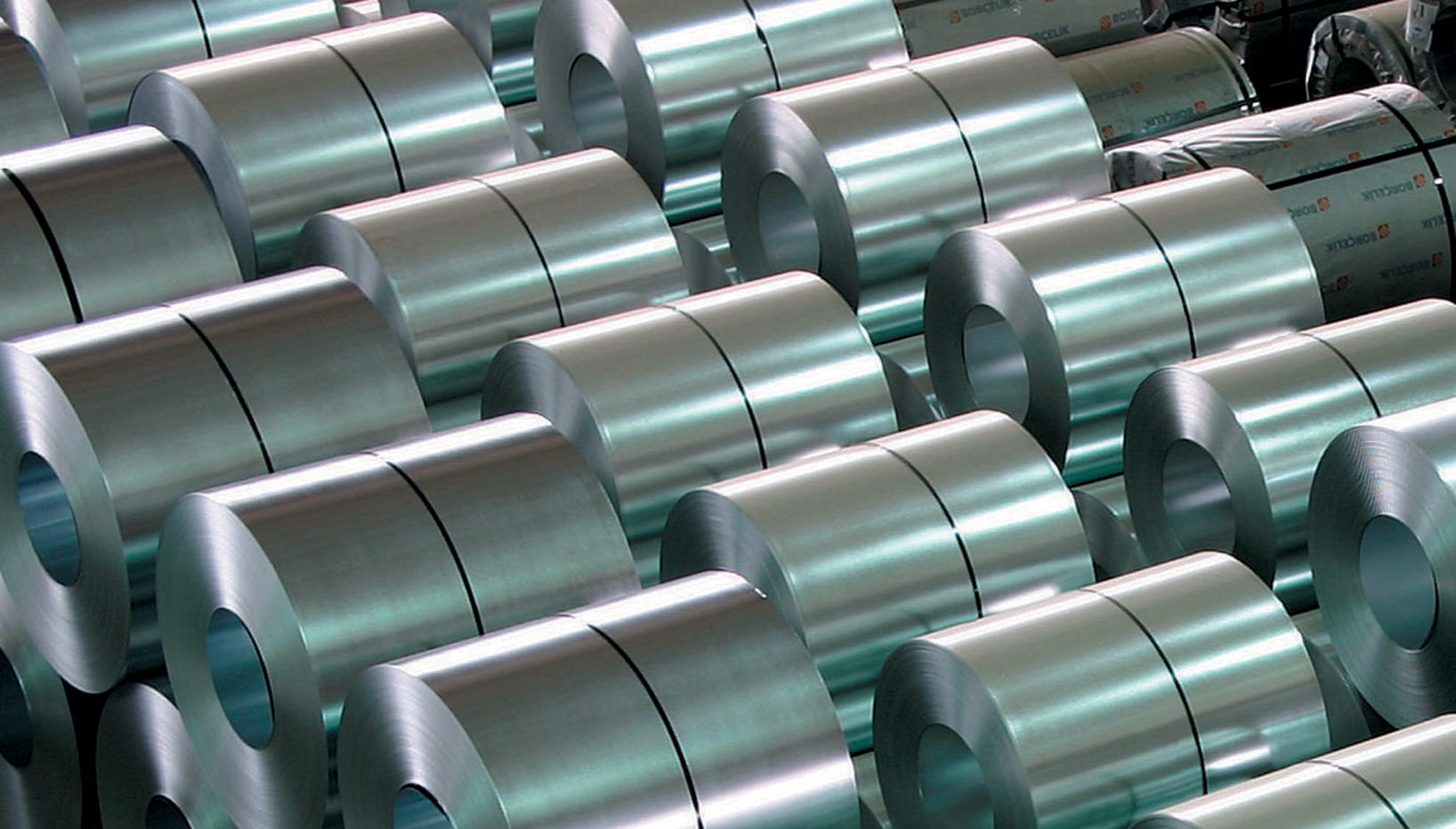 Achievements Creating the Difference
Borçelik is awarded EFQM (European Foundation for Quality Management) Excellence Model National Quality Achievement Award in KalDer Large Scale Corporations Category of TÜSİAD in 2001, and the Environmental Encouragement Award given by ISO (Istanbul Chamber of Industry) in 2006, and the Japan Scheduled Maintenance Institute JIPM Perfection Award in 2008 as a result of its Total Maintenance Management (TPM) works continued with great success since long years, and JIPM Award for Continuity in Excellence in 2012, and 2009 BUSIAD Environment Award. In addition, in 2010, Borçelik has been awarded the flat steel exporter of the year award in the "Stars of Export Awards Ceremony" organized by IMMIB (Istanbul Mineral and Metal Exporters Union).

Furthermore, Borçelik is also awarded the Bursa Metal Industry Championship Award in Value Adders to Economy Awards 2014-2015-2016-2017-2018-2019 organized by Bursa Chamber of Commerce and Industry (BTSO).

Besides, in 2015-2016 and 2017, Borçelik has also been awarded the First Award in cold and coated flat steel exports category in the Stars of Steel Export Award
Ceremony" organized by the Steel Exporters Union.